ABOUT OUR 3D PRINTER
The Cybrarium has a MakerBot Replicator + for 3D printing service. We use PLA filament for all 3D print requests.
USING OUR 3D PRINTER
Our 3D printing service is an introduction to additive manufacturing technology for hobby-level experiences. We will do our best to accommodate your requests and specifications though we cannot guarantee a particular level of precision.
The 3D printer may be used for lawful purposes only. Patrons will not be permitted to use the printer to create objects that are:
Prohibited by local, state or federal law.
In violation of another's intellectual property rights; for example, materials that is subject to copyright, patent or trademark protection.
Unsafe, harmful, dangerous or that may pose an immediate threat to the well-being of others; for example, guns, knives or other possibly lethal weapons.
Obscene of otherwise inappropriate items for the Cybrarium environment.
3D printing at the Cybrarium will cost $.10 per gram includes weight of support, rafts and fillers. ONLY accepting cash as a form of payment for 3D prints.
3D print objects must be smaller than: 295 mm (x-axis) X 195 mm (y-axis) X 165 mm (z-axis), or approximately 11.6″x 7.6″x 6.5.″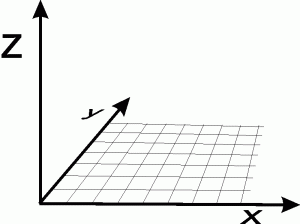 Objects are printed in single filament color with a MakerBot Replicator. Items printed from the 3D printer, that are not picked up within seven days will become the property of the Cybrarium. Items must be picked up by the individual who printed them. A requesting patron who does not pick up their print forfeits all future rights to use the 3D printer.
Not all designs can be printed as originally submitted. Upon review, staff may request that designs be modified and resubmitted in order to print. Such modifications may include (but are not limited to): scaling, grouping, and dividing parts.
Jobs exceeding 8 hours may not be printed. Projects will be added to the print queue as they are received and reviewed. No guarantee of completion time is made.
Files should be in STL format (.stl).
We cannot accommodate requests for specific colors.
You will be notified by phone or email when your print is complete. You will have seven days to pick up the item.
DESIGN RESOURCES
Software
We recommend Tinkercad, a free, web-based 3D design tool for beginner designers that includes lessons and short tutorials on available features. You will need a valid email address to sign up.
You also can try SketchUp and Blender. Both require downloading the free software.
To fix 3D design files, consider using free open-source repair software tools like Autocad Meshmixer and Blender.
Free STL files
You can get free designs from Thingiverse, an online community for 3D printing. Search by keyword, or browse collections and categories for design options. The STL file is available for download.